How to Deal with Negative comments on social media
Marketing through social media has its many benefits. It allows you to reach out to your audience to richly engage with them in a way that traditional advertising can't. Putting your brand or your product out there in the social media jungle can also open it to vulnerability.
Since marketing through social media is a two-way street, it is unavoidable that your brand, product or service can get exposed to haters, trolls and a flood of negative comments. And no matter how careful you are with what you post, these negative comments are bound to happen occasionally. But how you deal with these comments can either break or make your business better.
You cannot be overly defensive of your brand by ignoring these negative comments as if they're not there. You also have to be wise and careful on how you're going to deal with these. Here are four simple steps on how you can deal with negative comments on social media:
Step 1: Filter it.
Not all negative comments are valid. Some are just from trolls who wish nothing but the worst for your business. However, some are genuine and real concerns from your customers. See if there are real pain points that you need to address.
Step 2: Acknowledge it right away.
After reading through your comments and identifying which ones are valid, acknowledge it as soon as possible. This is really what someone with a genuine issue wants. They want their comment to be noticed and to be given attention to right away. Don't make your customers feel they're being seenzoned. Treat this as a way for you to make your product, brand or service better.
Step 3: Have the conversation OFF social media.
In the initial outreach, tell them that you want to help them with the issue that they have raised. Encourage your conversation to happen via phone or email. The last thing that you want to happen is for other people to turn your comment thread into a rant fest and make the issue bigger. This will help you take control of the situation and will also show your customer that you are willing to address their concern so you can serve them better.
Make sure you also communicate with them in a professional manner. Always keep your cool and don't respond inappropriately. You don't want to add gasoline to the fire.
Step 4: Circle back to the post and comment on it.
Thank the commenter for letting you know about their issue or problem. Craft your response in a way that makes your customer feel like a real person is talking to them and that they're not just getting a templated response. This will also show anyone else reading the comment thread that you have done something about it.
When it comes to dealing with negative comments on social media, the worst thing that you can do is to ignore it. This can escalate into something bigger and makes your customers feel unimportant and uncared for. Nip the issue at the bud and tackle it in a timely manner.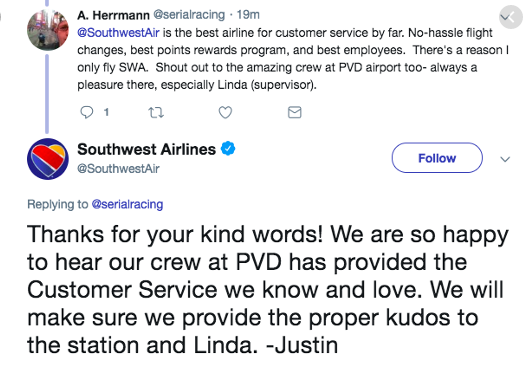 To summarise:
Acknowledge online
Have the conversation to solve offline
Circle back to resolve online
You want to make sure you are not getting their social media experience really wrong (more on that here)
At the end of the day, what's important is that you've served your customers. It's your relationship with your genuine customers that matters. Treat them well and serve them well both online and offline.
If you want to have a better social media strategy in place then get in touch and let's start a digital conversation.