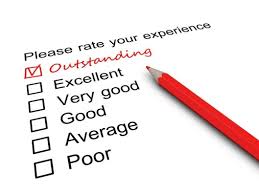 As a business entrepreneur I lost count of the number of emails I send & receive in one day. For me it's one of the most efficient ways to collate and gather information on the run. I also engage on social, read newsletters while waiting on meetings and skim over info whilst I'm sitting in traffic (I know naughty girl right)
Given the change in the way we as consumers interact with brands it baffles me why so many get it wrong.  If I include you in a tweet, I want a response. If I email you, I want a response. If I leave a message on your facebook page, I want a response.
As a consumer I get to demand how I want you to interact with me. Not the other way around. Do you know how many sales businesses lose because they do not respond, or worse still give a form respond that doesn't actually address a customers concern?  It happens every day!
Listen with your ears (that's why we have 2 of them), respond quickly and don't fob me off. That is the quickest way to guarantee I am not going to do business with you. I could name and shame a number of household names right now but I will refrain.
Why spend hundreds of thousands of dollars on advertising campaigns, if you are going to ignore enquiries you get. I just cannot understand it.
Just because someone is reaching out to you on a digital channel doesn't mean it's not an important part of the customer experience. In fact, its' even more important so start investing some budgets on training your social media and customer service teams. If you want to give your customers a good digital experience you need to invest in it.

https://www.digitalconversations.com.au/wp-content/uploads/2015/05/customer-experience.jpg
194
259
Tanya Williams
https://www.digitalconversations.com.au/wp-content/uploads/2017/04/1710-Digital-Conversations-logo-FINAL.jpg
Tanya Williams
2017-03-28 04:20:14
2017-01-19 10:32:46
Why so many brands are getting digital customer experience wrong?