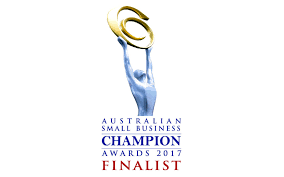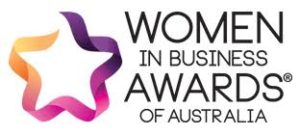 Digital Conversations is exactly that; a place for people to have real conversations about all things marketing and digital. I uniquely combine traditional and digital marketing, to give you the competitive advantage and keep you front of mind for your ideal customer. I create the right strategy with just enough sparkle to give your customers outstanding user experiences both online and in store.
I'm Tanya; I love pink, wearing 4-inch heels and being the sparkly Chief of Everything at Digital Conversations. I wear many fabulous hats; entrepreneur, blogger, author and trainer, and am a Tradigital Specialists with over 20 years' marketing experience.
For some; marketing, sales and e-commerce is a sea of uncertainty, and holds businesses back from achieving their full potential. This is where I thrive; I created Digital Conversations to overcome marketing overwhelm, and use my extensive experience and industry knowledge to establish digital savvy brands.
I'm passionate about supporting, educating and leveraging the right tools and technology to build a strong digital footprint for your business, that helps you stand out online. You don't need to work harder, you need to work smarter, and with the right strategy and just enough sparkle, you can be the shining beacon of your industry – attracting your dream clients who champion your brand.
"My Purpose is to digitally transform 200 recruitment and professional services businesses in the next 12 months. I'd love you to be one of them"
Contributor, blogger, content creator for:
Smallville
Recruiter Developer
RCSA
Recruiting Blogs
You may have seen or heard me at:
RCSA – member events & webinars 2016, 2017, 2018
CBA – internal and client events 2014/15/16
Business Depot – DepotX speaker 2015
CPA Member presentations 2015/16
NRA member workshops 2016
NASA Australia 2016
Secret Womens Business Presentation 2016
Digital Strategy Summit Sydney 2014
Digital Marketing Panel 'The Push' 2016
ICALM Conference 2016
Click Digital Expo 2016, 2017
RCSA Digital Recruiter Bootcamps 2016, 2017, 2018
CPA Discussion Groups
RCSA Webinars & Workshops 2017 / 2018
Building Social Communities Online – Digital Workshop Roadshow April 2017
Click Digital Expo 2017
Recruiter.com webinar series presenter
Recruitment yarns 2018 NZ
PCOA Conference Keynote speaker 2018
Awards:
Invited to attend the MIT Global Entrepreneur Bootcamp 2017
Small Business Champion Finalist 2017
Small Business Champion Finalist 2018
Women in Business Awards – Awardee of Merit Business Achiever 2017
Women in Business Awards – Awardee of Merit Innovation and Technology 2017
I launched a new ebook entitled Digital marketing Insights for Business which includes interviews with leading entrepreneurs & brands like Janine Allis, Phillip Di Bella, RSPCA, Edible Blooms, Airtasker + 16 other leading brands. The book shares priceless insights into how these brands have used digital & social to grow their business. Buy Here
Don't take my word for it, have a look at what our clients and business partners have said about working with me on Client Outcomes page.