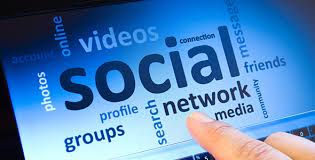 You may have heard that Facebook has rolled out 6 new features as they continue to evolve their product offering.  I don't think all changes will be useful & relevant to all businesses but I wanted to chat about a couple that I think are pretty cool & useful.
Facebook Beacon
The first is the Facebook Beacon for local business – if you haven't heard of beacon technology by now you have probably been living under a rock.  While is it a bit slow on the uptake here in Australia it has massive scope if used correctly to reach people near your location. Facebook beacon is a device you put in your local business that sends information to people who are on Facebook near you and have Bluetooth turned on.  You can send people a welcome message with a photo, recommendations from their friends who have visited the store, a prompt to check in and more. Best of all it is free and you can request one from Facebook. I am interested to see how local businesses use this and who does it well.

Send money to friends
The other new feature is the ability to send and receive money between friends which is awesome if you are planning group events. At present it is done via Messenger but only to users in the US. Simply attached your debit card to get started. Very handy if you have an ecommerce store. Likely to work similar to Google Wallet and I'm curious to see what sort of security it will have.
Lead ads
I don't know about you, but I find it hard to fill in lead forms and details on my phone to those Facebook ads. To make it easier Facebook are testing new lead ads for mobile. If mobile users respond to an ad for something like a newsletter, business information, free report or follow-up call, they can submit their contact information (email address or phone number) with just two taps of a button. I will see how they work before I make judgement on them
So have a play and see what you think. The great thing about this technology it is a cheap to test and an inexpensive to enter a marketplace in order to reach more  customers, convert and stay engaged. No doubt there will be more changes to come soon.
https://www.digitalconversations.com.au/wp-content/uploads/2015/10/social-media3.jpg
160
315
Tanya Williams
https://www.digitalconversations.com.au/wp-content/uploads/2017/04/1710-Digital-Conversations-logo-FINAL.jpg
Tanya Williams
2015-08-18 10:01:15
2017-01-19 10:50:07
How can you use the new Facebook features to increase sales?