What not to do when implementing digital strategies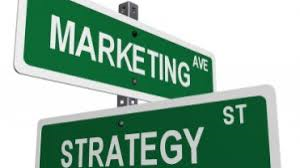 The new digital world has created unlimited new opportunities for businesses to market to its customers. The amount of choice can however overwhelm many people causing a lack of action as they simply don't know where to start.  Whilst creating a workable strategy is the first step, the most important step is in the execution and implementation which usually proves the most challenging. Below are some of the basic mistakes to avoid that will save you valuable time and resources.
Thinking Every Social Media Platform is right for you
Due to the proliferation of social networks, you may be excused to think that optimizing your prospecting campaigns means publishing on all of them. While initially this may seem a good idea, the first step is to find out what social channels your target customers are using as they will most relevant to you. You cannot effectively manage 4-5 social media platforms if you are an SME and even most larger companies (with more resources) don't do this effectively either. Choose the most relevant 2 and do them well.
Not Setting Priorities and Deadlines
Irrespective of the many marketing tasks you have, not setting priorities and deadlines is a sure path to failure. It's a great start to create a strategy but without any timelines in place it is likely you will keep putting off key deliverables to next week. Always next week when I have time. Unfortunately that time never seems to come so set priorities, break them into weekly tasks then diarize these to keep you on track. The key to any tactic being successful is in taking action to implement it. That is where the true value lies.
Copying what everyone else is doing and not making your own rules
Just like two people cannot have the same fingerprints, copying another business is not necessary going to reap you rewards. Being a 'me too' player will not make successful since you are not offering anything unique. Copying other people's strategies will put your business in an unfamiliar territory because the strategies adopted may not actually suit your business goals or target market. They will also lack authenticity.
Not Leveraging Between Digital and Traditional Marketing Channels
Despite the rise in popularity of digital marketing, a significant portion of your prospects could still be using the traditional marketing channels. By not leveraging across both platforms, you are not getting the best return on your content messages and you are missing out on vital touch points. Think cross-channel or tradigital for best results.
Forgetting To Write a Workable Strategy and Action Plan
A common mantra goes "if you do not know where you are headed, any route can take you there." In the digital world, a strategy is the road map that gives you the direction for your business.  It will help you make the right decisions, create the right messaging at the right time and show you how and when to do it. Action is key! Creating a strategy without an ongoing action plan is a waste of time and resources.
Understanding the basics is vital in knowing what action to take moving forward.  Mistakes can be costly and result in missed opportunities so if unsure, engage an expert and get advice.  The very nature of digital means you can start small, tweak and measure very effectively. What are you waiting for? Take action and start to implement those tactics. You wont get results while they are sitting in a document.
You only get results by doing what needs to be done.
If you want to learn more then sign up for the 6 week Digital Action Program starting soon – Regular intakes during the year: https://6wkdigitalactionprogram.pagedemo.co/