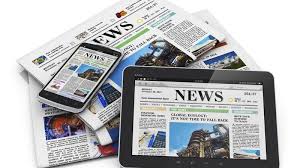 As important as digital is to the success of your business, using it, even to its fullest potential, should never be at the expense of traditional media. Traditional marketing and digital marketing should work together to allow your business to connect with new and existing customers.

Tradigital marketing put simply, combines traditional and digital marketing platforms, ensuring you have a synergy of message across all channels, making it easy for your customers to buy from you in their preferred method.
Digital technology is constantly evolving and changing, just like our customers buying habits and the way they want to communicate and engage with your brand. Marketers not only need to be experts at both traditional and digital platforms, they need to understand how to integrate the two seamlessly into campaigns and across channels.
Traditional media carries with it a great deal of credibility and although it may not create the same kind of buzz that social media and digital channels creates, it is a very important contributor to the success of business. There are subtle ways in which digital and traditional media meet without your having put them together consciously.
In order to succeed with this approach, you need to think of way to integrate traditional and digital media. It is more about the framework than it is about the process. If someone builds you the framework for using digital and traditional media for the full advantage of your business, you can apply that over and over again. Once you have the established structure, you will be able to do it on your own as many times as you need to.
Tradigital marketing has mutual benefit. When used together, they feed off of each other and are mutually beneficial. Together, they create a much stronger and much more effective and successful marketing campaign. They complement each other so well and each makes up for whatever is lacking.
When you integrate social and traditional media, you are giving a great deal more strength to your campaign than if you had a single-layer marketing campaign. Creating synergy of your message and across channels adds another dimension and you will see that the success of your business critically depends on that integration.
Want to know how to integrate traditional and digital channels? Here are some tips to get you started. And if you want more, then email me at tanya@digitalconversations.com.au
https://www.digitalconversations.com.au/wp-content/uploads/2015/01/tradigital-blog.jpg
168
300
Tanya Williams
https://www.digitalconversations.com.au/wp-content/uploads/2017/04/1710-Digital-Conversations-logo-FINAL.jpg
Tanya Williams
2017-01-07 04:01:36
2017-01-19 10:33:58
Tradigital – What is it and why do you need to do it?