Exploring TikTok and How You Can Use it in Your Marketing
When it comes to social media marketing platforms; Facebook, Twitter, YouTube and Instagram may seem to be the most popular yet crowded and tough to crack channels. But in reality, these are not just the platforms social media marketers need to focus on. Take TikTok for example.
What is TikTok?
TikTok is a social media app featuring videos of people lip-syncing, dancing, doing challenges or acting out comedy sketches for 15 seconds. The whole video sharing setup may sound simple and plain but the level of fun and interactivity it provides users makes this app worthwhile to check out, most especially for marketers.
And why should marketers pay attention? Simply because of this: TikTok has surpassed 1 billion downloads earlier this year. It even surpassed the amount of downloads for Facebook, Youtube, and Snapchat in September 2018. And it's not stopping. As of June this year, it was reported to have over 500 million active users monthly! It's gaining popularity is something marketers should be watching out for.
How Does It Work?
The platform itself is very user intuitive. You are provided with two options when it comes to what kind of videos you want to see. One feed is from people you follow and another feed is based on the kind of videos you like to watch.
On the side of the video, TikTok users can like, comment, share and follow the video creator. There is also a search function which allows you to look for specific videos and to see which are currently trending.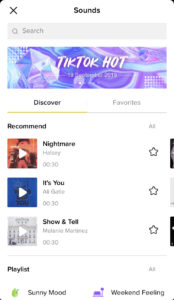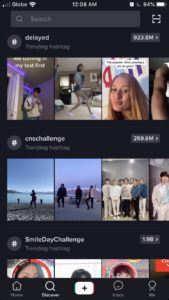 And when it comes to creating content, the limit is actually a user's creativity. From sound bytes, stickers, video effects and filters, everyone can create their own unique video. Pre-edited videos can also be uploaded to the platform.
TikTok Do's and Don't for Marketers
Because of its growing user base and popularity, TikTok is a wonderful platform to explore if you are a marketer looking for creative ways to get your message across. There are various ways to use this platform as a marketer. One is to create your own content, two is to work with influencers, and lastly is to use TikTok's advertising platform.
And just like any other social media platform, implementing the right strategy, timing and content is important if you want to hit your marketing goals. Here are some do's and don'ts when it comes to using TikTok as a marketer:
DO engage users by allowing them to create or re-create their own content. 
Encourage users by hosting a challenge. TikTok users like to participate in trending challenges and put their own spin to it.
DON'T use marketing speak in your messaging.
TikTok users know if you're getting too sales-y. Avoid "marketing-speak."
DO invest on influencer marketing.
Research on top TikTok users that your ideal customer is following and setup an influencer marketing campaign.
DON'T be too serious.
TikTok is a fun platform. People like it because it's entertaining. Don't make things overcomplicated.
DO identify and research on current trends in and out of TikTok.
Aside from knowing what your current market likes, one way to discover new customers is to find out what they're creating, liking and also disliking. Check out what these people are talking about not just in TikTok but in other platforms, like Facebook and Twitter, as well.
DON'T be afraid to explore the platform.
TikTok is fairly new in terms of using it for marketing and advertising. If you have the extra budget, go ahead and experiment. Use it to understand your ideal customer better.
DO a video series that will keep people wanting more.
Think of your content as a TV series. Add plot twists and cliffhangers. Use your storytelling power to make the most of your 15 seconds.
Marketing to A Young, Creative and Fun Demographic
One thing to consider about marketing through TikTok is its young demographic. A large percentage of its users are aged 35 and below. If your business' target market is along that age range, TikTok is a great platform to use.
With its gaining popularity, TikTok is a social media platform to watch out for. Don't be afraid to be one of the firsts to tread its waters because aside from marketing, it's a great tool to use for market research as well.