Social media is seen as the holy grail of marketing. Ask most business owners and social media is top of the list of marketing activities.
But it should not be…
For many reasons, especially one big scam that you also probably even bought into.
And it involves algorithms, yep that elusive beast of a thing that is constantly referred to, yet very few people actually understand. The boogeyman of marketing, the puzzle that refuses to be solved… Algorithms!!
And here is the kicker – you are constantly told that there are tricks and tips to beat it. If you do these things (insert here), you can win! You Mr. Business Owner can beat this pesky algorithm much like perfecting the moonwalk.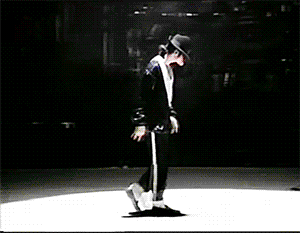 And it's the biggest lie and scam you are being sold.
"Algorithms are just like power machines… giving you enough hope to thank you might win."
What is an algorithm anyway?
Social media algorithms are a way of sorting posts in a user's feed based on relevancy instead of publish time. They prioritize which content a user sees in their feed first by the likelihood that they'll actually want to see it.
So why can't you beat them?
They are constantly evolving. (just like Janet Jackson's hair) Changes, updates & tweaks are happening constantly with the goal of improving user experience. So, you stay on their channel longer and they make more money. Facebook says its goal is to give you a great experience but you and I both know it is about the $$$. And even if you came close to beating the algorithm today, tomorrow it could be completely different.
They are designed to prioritize user experience and to prioritize content that is likely to keep you on it for longer. This means minimising content that is spammy or low-quality according to them (but who determines if Whitney is better than Dolly?). This means that even if you have the most amazing content if it's not deemed relevant or engaging to users, it's unlikely to be seen.
The algorithms take into account a wide range of factors, not just the content itself. This includes factors such as user engagement, the time of day, the type of device being used, and even the user's location. This means that there is no single "trick" that can guarantee visibility and engagement on social media platforms.
Social media algorithms are designed to promote diversity and prevent spam which is why you see a mix of content from different sources and to minimize repetitive or spammy content. This means that even if you're doing everything right, there's still a chance that your content won't be seen by many people.
They tell you about these algorithms and tease you about being able to beat them as they want you to think they are. This means you will keep trying and keep returning to Facebook and Insta to play their game. Without hope, all is lost for them. And if you aren't getting the engagement you need organically, you need to spend money on ads… now do you get it?
Finally, social media algorithms are designed to be fair. They aim to give everyone an equal opportunity to be seen and to prevent any one user or group from dominating the platform. This means that even if you have a large following or a lot of engagement, there's no guarantee that your content will always be seen by others. (mmmm not sure I believe that one)
What can you do to improve your chances of being seen on social media?
Stop obsessing over it and the number of likes you got.
Change your mindset and be realistic.
Know that you will never and cannot ever beat them.
Look at more effective ways that take less time, and money and won't make you feel mentally exhausted.
Being realistic in your approach will not only save you time and your sanity it will allow you to focus on more effective marketing tactics that aren't so overcomplicated, tricky, or involve a bunch of code, that you and I don't understand.