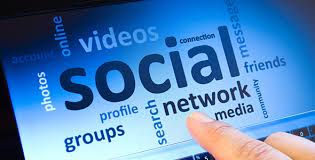 Publishers have long seen it coming, and Facebook has made no secret about it, but now they have confirmed that they'll be making concerted moves to show users more posts from people they know – and fewer posts from Pages.
What does this mean? Your Facebook Page reach is going to go down. How much will depend on how well your business is able to adjust to the changes, as they roll out.
Facebook CEO Mark Zuckerberg announced the coming changes in a post, outlining that their aim is to ensure that the time people spend on Facebook is 'well spent'
The key focus of Zuckerberg's announcement is research which has shown that "…when we use social media to connect with people we care about, it can be good for our well-being. We can feel more connected and less lonely, and that correlates with long term measures of happiness and health. On the other hand, passively reading articles or watching videos — even if they're entertaining or informative — may not be as good."
"Now, we'll also consider whether a potential interaction is between two people, or between a person and a Page. Person-to-person will be more valuable than person-to-Page. Connections with people in your network will get the biggest boost because interacting with people you're close to is more meaningful"
So, what can Pages do to counter potential reach declines? Facebook's Head of News Feed Adam Mosseri offers some suggestions:
"Page posts that generate conversation between people will show higher in News Feed. For example, live videos often lead to discussion among viewers on Facebook – in fact, live videos on average get six times as many interactions as regular videos. Many creators who post videos on Facebook prompt discussion among their followers, as do posts from celebrities. In Groups, people often interact around public content. Local businesses connect with their communities by posting relevant updates and creating events. And news can help start conversations on important issues."
This might be the beginning of the end for Facebook Pages being an organic marketing channel to reach their customers. AS I have been saying for ages, Facebook is a pay to play platform and in the coming months expect to have to put your hand in your pocket even more if you want to reach current and new customers.
So what can you do about it?
Facebook Ads will be necessary so learn how to use them effectively to reach your targeted audience
Think about using a Facebook Group for your business – they aren't necessarily a good fit for every business because they take more time and more moderation
As I have been preaching for the last 2 years, move your followers from your Facebook page to your own database (as you fully control and own that) – incentivise your followers to follow you directly
Look at ways to include Messenger in your marketing tactics, so you have less reliance on your page
These changes will impact everyone with a Facebook page so take some time to consider how you are going to counteract these changes to connect with your online community. With change comes opportunity!
https://www.digitalconversations.com.au/wp-content/uploads/2015/10/social-media3.jpg
160
315
Tanya Williams
https://www.digitalconversations.com.au/wp-content/uploads/2017/04/1710-Digital-Conversations-logo-FINAL.jpg
Tanya Williams
2018-01-13 08:04:11
2018-01-13 08:04:11
Facebook Pages are changing (But don't freak out just yet)