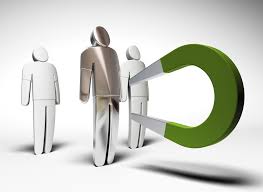 If you have a sales team (or are a salesperson) you will be very familiar with the terms budget, targets, KPI's and commission. I know how much work is involved in the entire process including updating CRM systems, paperwork, proposals and sales meetings. The boring but necessary evil of being in sales right?
So in this fast paced, 'want it now' world, how are you using digital in the sales process? Digital is a channel that is designed to help make life easier and more efficient so think about how you do just that. They are so many tools and this is just a small selection of tools I've used and found useful in the sales process. Obviously, what you use will be dictated by your company and their policies but if you have a sales team then I suggest considering these and other tools to enhance your existing offering.
What should be in the salesperson's initial arsenal?
Setting appointments: Setmore
Project Management: Trello
CRM: Asana
Video messaging: Eyejot
Proposals: Proposify
Leaning page: Instapages
Content: Canva
The less time your sales team spend on setting appointments, writing proposals and updating CRMs the more time they have in front of clients which means more dollars in your pocket. This is why investing in digital a good return for you, especially if you have multiple sales people.  Digital technology should be part of your sales team processes. If you are not using some of these tools, then you are missing out on sales due to inefficient and outdated sales practices. Imagine the value this adds if each salesperson made one extra sale per week or month just by having some additional time to see more customers. It makes perfect financial sense, doesn't it?
To get your sales team more digitally savvy and working smarter, Book a Using Digital for Prospecting Workshop for your team https://www.digitalconversations.com.au/
https://www.digitalconversations.com.au/wp-content/uploads/2017/04/prospecting.jpg
192
263
Tanya Williams
https://www.digitalconversations.com.au/wp-content/uploads/2017/04/1710-Digital-Conversations-logo-FINAL.jpg
Tanya Williams
2017-05-05 06:11:06
2017-04-22 06:13:47
Are you using digital to sell?