ATTENTION:
Solo Business Owners
Do you feel like you're going nowhere with your social media marketing?
If you are not getting a return from the blood, sweat, and tears you're putting into social media marketing, then it's time to focus your marketing efforts on tactics that actually work!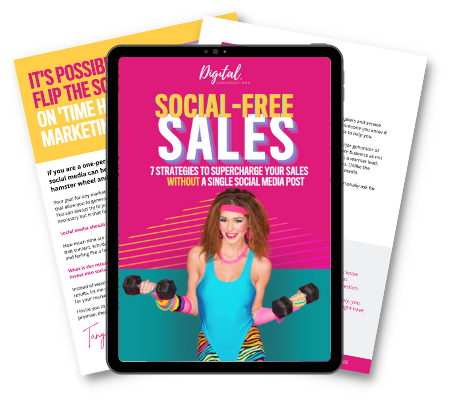 Download this SOCIAL-FREE SALES guide to flip your marketing results.
What You Will Get
7 things you need in your marketing arsenal to get more leads
How to get off the social media hamster wheel (flip to marketing that gets results)
How to get back 5 + hours of your week using just one of these tactics (and stop you getting sucked into the social 'scroll hole')