DIGITAL WORKSHOPS
&

PRESENTATIONS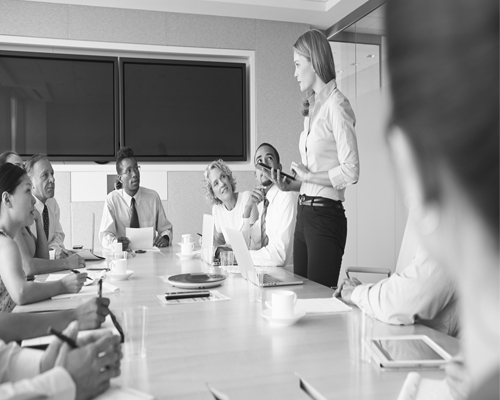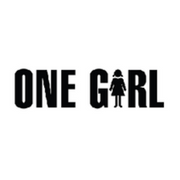 Having digitally savvy employees is essential in our digital world and for you to be an industry leader. There are many benefits for you as an employee to have staff who understand how to use digital to build their personal footprint which you can leverage to amplify your brand reach. This is a triple win outcome to position you as a trusted industry expert and to give your clients tools to get better results, and spend more money with you in the future.
I specialise in working with recruiters and professional services businesses improve their digital skills.
A taste of some of my workshops & presentations include:
Face to face workshops or presentations starting from $99 per person **
Sessions available via Skype or Zoom also
A % of every workshop booked goes to One Girl, to help educate young girls in Africa (who aren't as lucky as us)
"Thank you for your recent presentation to our ALPMA members on social recruiting and building talent communities. Your delivery was very engaging, passionate and we came away with practical tips for our workplaces. It certainly made us think much more widely about how we can use social media in the future" Justine Fletcher, ALMPA
"I just wanted to say thank you for all the training and support that you have continuously provided my team and I.  We pride ourselves on digital innovation and your friendly, easy to follow, and highly effective approach has been so valuable to us and our clients. I would most definitely recommend you to any business that wants to have an edge over their competitors in the digital landscape. Thanks again for your care and great advice."  Adam Nobel, Hugo Alexander Property Group
"Tanya did an incredible job speaking at the Women in Business Co lunch sharing how to pimp our profiles and get the most out of LinkedIn.  She has incredible knowledge in the digital space and was a delight to listen too. There were many ah-ha moments and lots of note-taking went down. Everyone took away a great deal and there was a lot of enthusiastic discussion about the topic over lunch. If action is any indication of success, then Tanya's talk was a great success! Within a day several women had privately messaged me to say they'd already made changes to their LinkedIn profiles. I highly recommend Tanya to anyone needing a keynote speaker" Jo Westaway Photography & host of Women In Business Co
"Tanya delivered an inspiring session for our recent Australian Human Resource Institute (AHRI) forum. Her delivery style is engaging and thought-provoking. Tanya uses relevant stats to support her message and provided lots of takeaways to implement. A true professional who clearly understands the digital space and how to use this space to engage employees and build your business brand. Thank you Tanya, I certainly would recommend others to use your services." Alison McGrath, AHRI
" Tanya is a wealth of knowledge in the digital space, her passion for digital is clear and her presenting style is energetic and engaging. Plenty of practical tips and ideas to improve your digital strategy!" Ben Watts, Watts Next 
" Tanya's workshop on Social Recruiting was informative, inspiring and enjoyable. I have lots of fantastic new ideas to add to my recruitment toolbox! Thank you and looking forward to next time." Nicola Steel, NatRec 
"Tanya was great and I recommend her to any business who is considering further developing and implementing their social media strategy. She clearly knows and is passionate about the subject matter and getting businesses to think about how to better use social media to build their brand and business. She has really got us thinking about new ways to implement our social media strategy." Peter Liaw, Peppercorn Consulting
"I just wanted to pass on my thanks to you for guest speaking at our Round Table at Flagship branch yesterday. We received some excellent feedback on your presentation from our clients and Business Banking Specialists that attended.  Our team advised that it was the best presentation we have had so far around social media strategies for small business" Angela Muller, Commonwealth Bank Flagship Brisbane
" Tanya recently supported our Business in the development of a series of Tech Savvy workshops.  Her energy and ability to deliver complex content in a fun and easy to understand way was very well received by both our internal teams and customers." Mary Ann Gower – State Manager – Commonwealth Bank
"Tanya's relaxed, interactive and inclusive approach throughout her workshop makes for a fun yet educational experience; immediately putting all attendees at ease (even those who were not so technologically advanced). But the true value lies in the fact that Tanya doesn't just talk at you, she coaches and guides you through developing a REAL and USABLE digital strategy; that you can take away and actually implement in your business, or use in your portfolio. I wouldn't hesitate to recommend attending one of Tanya's workshops to anyone who needs to boost their digital knowledge." Claire Naylor – Marketing Communications Professional with 10 years' experience.
" Tanya, I just wanted to thank you for taking for the time out this morning to teach us some your knowledge on digital strategies. We walked away feeling very excited to start implementing what we learnt and start passing on the knowledge to our teams!  Your workshop was great!" Nicharla Malouf – PKl Recruitment
" Tanya, your workshop was full of practical information, that I have implemented in my business, your presentation was fun and interactive, I really enjoyed the day and hope to see you for another workshop soon" Bronwyn Toft – Wanora on the Brisbane River
"Tanya spoke at our conference on the theme of Growth.  She was able to deliver a plethora of information on how social media can help our members grow their businesses.  Tanya clearly has a lot of in depth knowledge of social media and we would recommend her to others – I also think a practical workshop would also be a winner!"
Adele Blair Director of ICalm
"Tanya has been delivering webinars and workshops to out members over the past 6 months. The feedback on Tanya's workshops has always been extremely positive with our attendees commenting on her passion, energy and ability to deliver complex topics in a way that is relatable to their business. her Knowledge on the digital marketing space is obvious as is her drive to deliver high quality content and practical tools & tactics that our members find very valuable to grow their business. She is able to demystify the often confusing world of digital and can deliver complex content in a fun and easy to understand is very well received by our members. We look forward to working with Tanya moving forward" Jodie Radley, Learning Centre CPD
"At the 2016 NASA Space Apps Challenge in Brisbane, Tanya delivered an excellent presentation on the importance of marketing via digital platforms. It was invaluable for participants to learn about the media channels through which they can promote their products".  Alexandra Tran – NASA Brisbane International  Event Host
"Her presentation was very interesting and certainly influenced some strategic thinking. Tanya was a very good presenter and I look forward to attending her events in the future. The workshop was simple to follow and information delivered very well. And great to have a helpful list of websites as takeaways from the session." Attendees at ANRA Conference
"Tanya from Digital Conversation did a wonderful animated presentation to our group, which gave us an insight into the sometimes confusing world of social media. Tanya was able to demystify, simply and  the topic of social media and need for it in business and show us the usefulness and some of the pitfalls that we could face, without the proper controls in place. Our group was a very diverse group and yet the presentation did a wonderful job in presenting to all levels of technical expertise without losing impact or interest." Nola Luton – Payne Luton Accountants