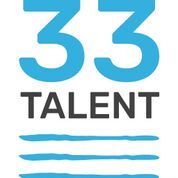 Challenge
We worked with Tanya to deploy a digital marketing strategy for our business, which was in a state of change as we said goodbye to our long-term in-house marketing manager, and simultaneously launched several new products and services
Solution
Tanya organised a strategy that would cover our marketing goals, then worked this through into all the tasks and projects it would require to bring this strategy to life.  We enjoyed seeing the amount of content we produced multiply, and how that fed into visits to our website and social media platforms.
Outcome
She helped to systemise our marketing and educate the whole team on how important everyone's involvement was when building our brand through digital marketing.  On a personal level, Tanya brings energy and enthusiasm to every interaction and we felt she was Team 33 all the way!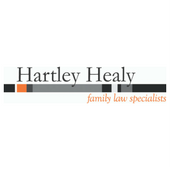 Hartley Healy Family Law Specialists
Challenge
Hartley Healy is 18 years old but we had a small digital presence and knew we needed to update our website as well as build our visibility. Internally we didn't have the resources or know how to do this, so we engaged Tanya from Digital Conversations, based on a recommendation of a trusted professional who had done some work with us.
Solution
Tanya identified where we had missed opportunities, worked with the web development team to get our new website online (which had been in limbo), created a strategy for us to provide the direction we needed and then executed and set up the relevant channels to help us build a digital presence. This enabled us, as lawyers, to focus on what we do best day to day helping our clients, whilst Tanya was working on executing and growing our online presence.
Outcomes
Tanya is able to quickly and clearly identify opportunities, understand what it needed, work with suppliers and just make it all happen. Now we have some foundations in place, we look forward to working with Tanya moving forward to take our online presence to a new level.
Tanya brings a lot of positive energy with her because she is clearly passionate about her work. Definitely a glass half full personality. Very gregarious and affable in nature which makes her a pleasure to work with

Empire Group Careers
Challenge
We were unsure what to do and where to start with our digital marketing and lacked the resources internally to do this. We knew we need outsourced help and Tanya came highly recommended to us.
Solution
Tanya came to the rescue when Empire Group was navigating the world of social and digital media and having idea where to start. She was able to create a workable strategy and help us execute this based on our budget and priorities.
Outcome
She helped us identify a strategy and introduce us to numerous tools to make life easier. Tanya insisted we implement KPIs and measure our success , so we had a starting point from which to make future decision about what is working for us. The most important lesson that Tanya taught us was patience, there is opportunity to test the waters and there is no right and wrong with social and digital media it is more about what works for your business and its clients and customers. Alison Dart, General Manager Empire Group

Hannan's & Associates
Challenge
Earlier this year my main goal was to grow our business and build our company brand and as a business owner, I found that I couldn't find the time to implement what was required.
Solution
I was fortunate enough to connect with your business, and you prepared a Digital Marketing Strategy for our financial services firm.  It was an excellent tool that provided guidance on how to build our brand, communicate better with our clients, and ultimately attract new clients.
Also being able to spend some time with our newly appointed Marketing and Communication staff member, really helped, he learnt so much from you and picked up some really helpful tricks on how to manage digital marketing successfully.
Outcome
Thanks to you, digital marketing is now very much integrated into our business.  We now have a marketing calendar mapping out all activities for the next year. My clients are always providing positive feedback on our increased communication. People now have a better understanding of all the services we provide and how we can help people. This has been the missing sparkle that we needed to boost the growth of our business.  Thank you for your guidance and support and persisting with me when I was "too busy".
I want to thank you for being amazing! I also want to thank you for being proactive enough to recognise that we needed some extra support and offering to come out and make sure that the marketing strategy was properly implemented.


Mosaic Property
Challenge
We were spending marketing dollars all over the place and didn't know what was working or where we should be focusing and had a very shotgun approach.
Solution
Tanya did an audit of our digital channels then created a digital strategy for us to put us on the right track. This clarity and direction is just what we needed and it has allowed us to put KPI's and metrics in place to monitor & refine our results ongoing. Her ability to adapt with our business needs has been fantastic.
Outcome
We have seen some great results. We are getting more traffic to our website and previously we had very little. We have converted sales from enquiries due to the lead generation tactics she has implemented and our brand is now more visible to our audience. We are very happy and recommend using Tanya's services.


Open Minds
Challenge
As part of Mental Health Week we wanted to reach a bigger audience using social media to promote the events and start more conversations within the community. We also wanted to set up the foundations of our Twitter communication to leverage our national relationships.
Solution
We engaged Digital Conversations to create a basic Social Media Strategy for the campaign and Mental Health Week events. Once created she implemented these across our Facebook & Twitter channels and also drove Twitter activity on site at the events which saw an immediate spike in our numbers.
Outcome
During the week we had an 800% increase on our Facebook activity as well as significantly increasing our Twitter followers during the week.


Brisbane Marketing G20 Global Café – Shane Rodgers
Challenge
We had limited time to deliver our Digital Innovation & Technology stream of Global Café which was the lead up to the G20 in Brisbane. We needed someone with digital expertise who could project manage and work with our team to deliver the required event outcomes.
Solution
Tanya was hired as a contractor to work with our delivery team with particular responsibility for organising the Digital Age stream of the cafe and working with about 20 speakers to ensure the program came together to a high standard.
Outcome
Tanya was diligent and passionate in the delivery of this program. She met all deadlines and took personal responsibility for ensuring there was limited risk and participants were looked after to create a hugely successful event.

Eyes on Business – Anita Jakins
Challenge
We didn't have much digital knowledge although we knew we needed it to make our business more visible.
Solution
For nine months we have engaged Digital Conversations on a  professional  basis to train and implement digital exposure, using Facebook, newsletters, Twitter and Linked In. Tanya has set up our social channels, audited our digital channels and providing recommendations based on best Practice. She also put us in touch with quality suppliers who could help in related areas so we receive a wholistic solution
Outcome
Tanya has been very reliable and trustworthy with understanding our exposure to the marketplace and we are looking forward to many more years using their service

Vivo Group
Challenge
As part of an internal refresh and shift in focus, we identified the need to engage a professional with drive and expertise; someone who could offer an outside view and assist in helping us achieve greater brand awareness, generate more leads, and ultimately, revenue growth
Solution
After discussing our situation with Tanya, we were confident she had the right mix of skills and experience to help us achieve the above. It was also incredibly helpful having someone external to the business offer creative ideas and an approach for implementing the strategy.
Outcome
Tanya is very proactive in her approach. Her drive and persistence ensures we implement the strategy, and the regular, key milestones along the way. We intend to engage Tanya periodically to ensure we stay on track, and offer additional advice.

Marsden Collective 
Challenge
We were struggling to get our head around our Digital Strategy so we engaged Digital Conversations to help us get an action plan together.
Solution
We found the Digital Concierge for a Day to be a great investment of our time and money. Engaging Tanya's services for the day was great as we could have a bite-sized go at this with an expert guidance and then take it away to process more.
Outcome
We got an external perspective of our brand, some clear guidance and direction on what we needed to focus on. We'll definitely be re-engaging with the Digital Concierge for a day as we start to implement our strategy.

Emgoddess 
Challenge
We knew we needed a better strategy towards our social media, but we didn't have the capacity in house to do it.
Solution
Digital Conversations created a digital strategy that outlined key tactics we should be using to reach our core markets.
Outcome
Digital Conversations supported by coming in and writing up the strategy and providing us with excellent content to ensure we were getting the best results. Tanya was easy to work with, professional and prides herself on getting the best results for you.


Tanya was great and I recommend her to any business who is considering further developing and implementing a social media strategy. She clearly knows and is passionate about the subject matter and getting a business to think about how to better use social media, what the right channels are for the particular business and how to build an effective social media presence. She has really got us thinking about new ways to implement our social media strategy.

Thank you Tanya for your guidance throughout the development and launch of our new website.  Your input, advice, and ideas have been beyond helpful, and really kept us on track when usually starting and finishing a project like ours would take us far longer, with a less effective outcome.  To have you drive this project for us has been such a relief, and means we get to concentrate on our areas of expertise, and leave you to yours!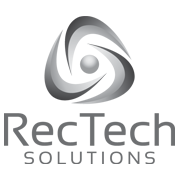 Tanya Williams is an amazing woman with energy to burn ! Her marketing knowledge and "Know How" was invaluable to us when planning our marketing strategies for our business in 2018 and we engaged her again in 2019 to support other parts of our business. She is reliable and the thing I like about Tanya is her directness- there is no mucking about- Not your typical business consultant – On Point and on Message every time and incredible value for money! Thanks for your support Tanya- we look forward to continuing our business relationship with you.

Tanya is very knowledgeable in the social media and digital space. But most importantly a very engaging and charismatic presenter who holds your attention!


I was recommended to Tanya through a friend after she assisted his staff with social media training. Tanya came in speak to my staff about LinkedIn and Instagram. She was engaging and went beyond the basics to really show each team member regardless of their precious level of experience. Each walked away knowing how to use each of these social media platforms for both our company and their professional branding.
My team members have already implemented what they have learnt which is already paying dividends in getting our company image out there.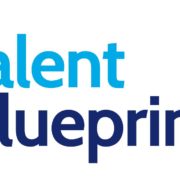 At the intersection where Recruitment meets Digital & Social media, Tanya Williams really is the Chief of Everything! We worked on some co-branded events and I found her to be not only a real leader in this space but a genuine & pleasant person to work with. If I was a candidate or recruitment business looking to sharpen up on all things digital, I would highly recommend talking to Tanya.

Tanya Williams has her finger on the pulse of digital marketing. Working with Tanya is both a pleasure and and insightful, she knows her stuff! Tanya, is engaging and passionate about her craft and brings a plethora of insights and expertise to this space. we are currently benefiting greatly from Tanya's expertise. I also have the privilege of being involved in with Tanya as part of the secret women's network (empowered by businessDEPOT) and she is a delight and an advocate for both businessDEPOT and the women within the network.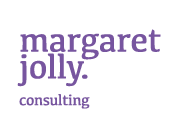 Tanya is not only an expert in her field, she is terrific to work with – knows her stuff, responsive, and quick to understand your business along with your personal and business needs. I am very motivated following our initial meetings and look forward to a continuing relationship with her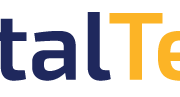 Tanya's practical advice and hands on support with our digital marketing strategy has been a real boost for us. Tanya is helping us make sense of the digital marketing maze
I recently reviewed my Linkedin profile and I wanted to have some work done to it to make it stand out. I engaged Tanya to help me achieve my goal of having a professional profile that suited my personality and employment history. I found working with Tanya very easy. Tanya was extremely responsive with our communications and the process was completed seamlessly and at a competitive rate.
Working with digital conversations was invaluable to our business. We had some basic digital marketing but Tanya helped me take it to a whole new level. She helped us refine which channels to focus on and how to define our ideal client so we weren't wasting money on useless advertising. Tanya introduced me to new programs and apps which helped with organisation and that professional touch. She was also always available when I had questions about the new programs. She also taught me to measure the marketing continuously so that I always knew what was working best. All of this was offered in a friendly professional way that I could follow easily. I would recommend working 1 on 1 with Tanya to anyone that needs assistance into the world of social media.
Stakeholder
&

client recommendations
As a part of The Collective at Business Depot, Tanya has added great value to conversations in the digital space that helps us and our members. Digital Conversations has helped us understand how taking a 'tradigital' approach to our marketing can increase our visibility and help us leverage all our marketing tactics. A consummate professional who is easy to deal with and offers great value, we recommend Tanya and her team to anyone needing digital advice and assistance.
Our small consulting business needed to take the bold step into the world of digital marketing to launch a new offering.  Tanya's Digital Concierge service provided the perfect solution for us.  Within a fixed timeframe, Tanya was able to understand my business and develop a comprehensive plan for implementing my digital marketing.  We now seek Tanya's help from time to time to keep up our digital marketing momentum.
For Virtual Legal, having effective digital marketing is critical to not only our attraction of new clients, but also for putting the right message into the market.  The advice and guidance provided by Tanya at Digital Conversations has been exceptional.  The digital marketing has now moved from the 'too hard basket' to a task that our team enjoys performing now, as the process now makes sense, now that we have been educated about the 'Why' behind the 'What'.  Thanks Tanya and the Digital Conversations team for making our lives easier.  I would highly recommend other business owners get some assistance from them and to also use their Hire a Digital Concierge service.
Tanya Williams was impressive from our very first meeting regarding our company's website redevelopment and digital strategy. She met every deadline and her attention to detail was faultless. Tanya's diligence and professionalism won her our business. Looking for first class digital strategy contact Tanya
Tanya did an incredible job of pulling together the Global Cafe in Brisbane prior to the 2014 G20 conference. She was easy to work with and handled all the issues that arise when one pulls together such a complex event. I recommend her highly
Tanya was responsible for managing the Digital Age track of the G20 Global Cafe. The whole event worked like clockwork and I would attribute a lot of that efficiency to Tanya's professionalism and her ability to get things done. Also extremely responsive despite multiple items pulling on her time, Tanya showed great ability to scale under pressure.
Tanya came to the rescue when Empire Group was navigating the world of social and digital media and having  idea where to start. She helped us identify a strategy and introduce us to numerous tools to make life easier. Tanya insisted we implement KPIs and measure our success , so we had a starting point from which to make future decision about what is working for us. The most important lesson that Tanya taught us was patience , there is opportunity to test the waters and there is no right and wrong with social and digital media it is more about what works for your business and its clients and customers.
Tanya recently supported our Business in the development of a series of Tech Savvy workshops.  Her energy and ability to deliver complex content in a fun and easy to understand way was very well received by both our internal teams and customers.
Tanya has always been a pleasure to work with. Professional, insightful and great energy perfect for podcasts and panels. Tanya is the first person I would look to for Tradigital advice.
Her presentation was very interesting and certainly influenced some strategic thinking. Tanya was a very good presenter and I look forward to attending her events in the future. The workshop was simple to follow and information delivered very well. And great to have a helpful list of websites as takeaways from the session.
It was great to see your presentation at our Nursing Association members meeting. You not only had great energy, but were effective in "de-misting" the fog of online & social contact options for a group of people who see the benefits, but are essentially business managers. Thanks and well done. Alan Bell, Chair ANRA & Director of Bell Medical.
Tanya did a wonderful animated presentation to our group, which gave us an insight into the sometimes confusing world of social media. Tanya was able to demystify, simply and the topic of social media and need for it in business and show us the usefulness and some of the pitfalls that we could face, without the proper controls in place. Our group was a very diverse group and yet the presentation did a wonderful job in presenting to all levels of technical expertise without losing impact or interest.
At the 2016 NASA Space Apps Challenge in Brisbane, Tanya delivered an excellent presentation on the importance of marketing via digital platforms. It was invaluable for participants to learn about the media channels through which they can promote their products.
"Tanya has been delivering webinars and workshops to our members over the past 6 months. The feedback on Tanya's workshops has always been extremely positive with our attendees commenting on her passion, energy and ability to deliver complex digital topics in a way that is relatable and relevant to their business. Her knowledge on the digital marketing space is obvious as is her drive to deliver high quality content and practical tools & tactics that our members find very valuable to grow their business. She is able to demystify the often confusing world of digital which and can deliver complex content in a fun and easy to understand is was very well received by both our members. We look forward to working with Tanya moving forward."
Partners in digital collaboration