DIGITAL HEALTH CHECK WORKSHOP
It could be time for a Digital Health Check. This is when you take some time to evaluate your digital channels objectively and honestly and it starts with my Digital Health Check Workshop. This is your chance to find out where you are excelling, where you're not and some simple tactics to address this.
During the Digital Health Check Workshop you will learn how to analyse your current website, social media channels & content so you can take steps to make them sparkle. After all they are your first impression to the world and a click of a mouse can make a huge difference to making a sale or them contacting your competitor.
WORKSHOP: How your employees can amplify your business brand
How to collaborate with your employees to dramatically increase your reach and amplify your marketing messages. In this presentation you will understand how to leverage your staffs' digital profiles to amplify your brand, how to partner with them to build your profile and theirs, how to use digital tools & tactics to all work smarter.
WHEN:
Brisbane: Fri 28th July  7.30-9.30am
(Business Depot, 27 James St, Fortitude Valley)
Tickets: $149 + gst
WEBCAST: Social recruiting mistakes you are making right now (and how to fix them)
Stop posting job ads and start taking the time to really build relationships with potential clients and candidates. This on demand webinar explains how to use social media to find passive candidates, build communities of your ideal clients and simple changes to make a difference to your social media channels. Webinar investment $29 + gst
WHEN: Coming soon
WORKSHOP: Let's build a digital strategy together
Ideal if you can't afford to pay a professional to do this for you or you want to learn how to build the strategy for your brand.
In this highly interactive ½ day session we are going to learn and do. I will take you step by step how to do create a digital strategy for your business so you can move from where you are now to where you want to be. This is a 'working on the business' exercise so bring your laptop, your logins and your green brain as we get digitally down and dirty so you map out a plan of attack and start to reach your business goals.
WHEN:
Brisbane: TBA
Sydney: TBA
WORKSHOP: How to maximise Christmas sales on your digital channels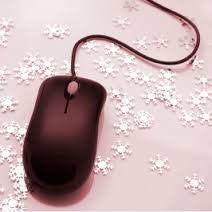 Every year I see businesses, particularly those in hospitality and retail, missing basic opportunities
If you have an online store, café, restaurant or a traditional bricks & mortar store, you will learn how to use the power of your digital channels to drive traffic, upsell, and generate more word of click.
WHEN: early October – date & venue TBC
If you want to become more digitally savvy, we hold regular webinars on digital topics. To make sure you don't miss out get in our virtual line by leaving your details so you will be first in line to hear about new webinars.
If you want access to digital training now, check out the On Demand training sessions available right here